Backflow Testing & Backflow Prevention | Virginia Beach – Chesapeake
Backflow Testing
Backflow, or the unwanted reversal of water flow, can be a serious health risk and embarrassing inconvenience. A backflow must be addressed by a qualified technician as it can introduce hazardous contaminants like pesticides and other human waste into your potable water supply. Virginia Beach and Hampton Roads' water supply is becoming a very precious commodity and needs to be protected today more than ever. Our local water departments are implementing new requirements for installing backflow prevention devices on water supply lines entering your Virginia Beach home or business.
Installed backflow devices are required to be inspected and tested each year by a certified backflow tester. AT Large Plumbing is certified and specializes in the testing of backflow prevention devices of all sizes, brands and applications. The test is designed to ensure your device is working properly to protect both you and your family, as well as the public water supply from contaminated water.
Backflow Services Offered: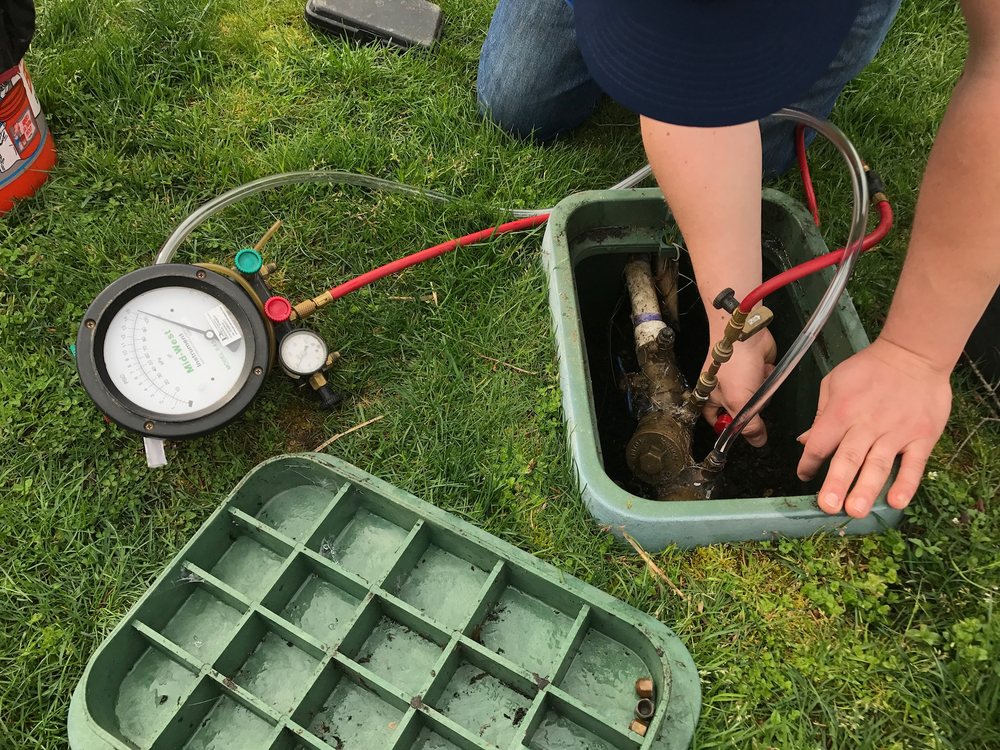 Single Backflow Test
Fees Vary
Single backflow preventers need to be functioning properly, we do the testing and the paperwork. We are fully licensed and insured.
Double Backflow Test
Fees Vary
Two backflows are no problem for our quality team. Your annual testing will be made simple, as we will do all the work, and then file the paperwork.
Commercial Testing
Fees Vary
Commercial backflow preventers receive a lot of wear and tear. Your annual testing in Hampton Roads (Va Beach, Chesapeake, Norfolk) doesn't need to be a hassle. We do the paperwork so you can focus on business.
Backflow Repair
Fees Vary
We offer repairs on backflow preventers, returning the assembly back to its original factory working condition.
Backflow Installation
Fees Vary
Backflow installation can be a tricky business. We are certified and experienced to install new backflow preventers.
Do you need backflow testing in the Virginia Beach area? Give us a call today!